Learn more about our team and how we work
We are Microsoft 365 experts and problem solvers
At iGenius, we use a data driven approach to achieve your organisational goals and objectives.
By leveraging the Microsoft 365 platform, we offer a suite of products, backed by industry data & best practices to ensure results for you, your department and your organisation.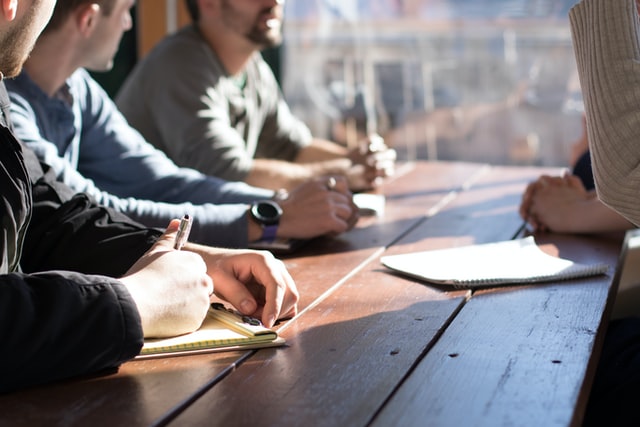 Our way of working helps drive our success
Our 5-step process provides a clear roadmap for delivering our solutions and ensures that our clients know what to expect every step of the way
1. Discover
Working collaboratively with key stakeholders in the Discovery process, business & technology requirements are gathered & analysed.
2. Design
Based on the Discovery outcomes, our experts begin creating sophisticated and intelligent systems designs with the goals of your organisation at the forefront.
3. Implement
The implementation process with iGenius focuses strongly on communication and collaboration, working alongside your organisation to deliver optimum results.
4. Review
The conclusion of a project is a key time for all involved to share learnings and reflect on the experience. It's also a great opportunity to assess how the new solution is settling in to your organisation and how it can continue to evolve with the team
5. Maintain
Following on from the initial project, it is important to maintain solutions to keep them running at optimal levels to ensure your organisation continues to realise the benefits of new systems
Adam
Director
Adam has 15+ years experience as a IT Consultant and CTO and nothing gets him more excited than talking about ideas and possibilities. He thrives on working with businesses to analyse and solve problems, however challenging they may be.
He also loves a chat over a coffee or beer and has a keen interest in new tech gadgets and sport, namely football, NBA and NFL.
Eliza
General Manager
Eliza's core function at iGenius is to ensure that everything is running smoothly. She is passionate about bringing everyone together and working collaboratively to deliver results.
A proud plant mum of 40+ plants as well as a skincare and makeup enthusiast, she's always on hand to talk about the latest products and plant care tips.
We specialise in working with SME's, Councils, NGO's and Government bodies and understand the complex challenges they face